Oasis screen filtration kit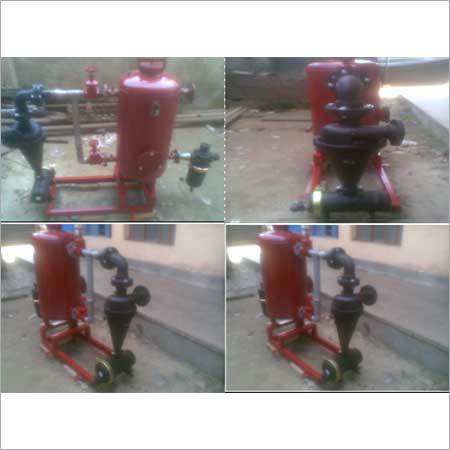 Oasis screen filtration kit
Product Description
Oasis screen filtration kit

We manufacture Combined Filter Kit, which is compact and highly effective in cleaning. Easily installable & detachable, this filter is cost-effective too.

It is a combination of filters, such as:

Hydro Cyclone Filter
Disc / Screen Filter
Sand Filter
Features of Oasis Hydro Cyclone Filter Salient:
Made with reinforced engineering plastic, its body is very durable.
Designed to offer maximum centrifugal action.
Drain port for easy flush out of dirt etc.
Collector chamber is easily cleaned by opening collector cover
Easy installation and low maintenance.
Special stainless steel part in the bottom of cone, so as to avoid wear due to sand vortex.
Plated steel clamp to open/close collector cover from the collector chamber.
Features of Oasis Screen Filter (Industrial Plastic):
Come in 3 BSP Male Threaded Connection
Installation of pressure gauge with brass insert port
Body made with reinforced polypropylene high durable
Broad range of flow rate
Easy to install, low maintenance & corrosion resistant
Easy Monitoring of Inlet with 3-Way Valve Assembly
Features of Oasis Sand Gravel Filter:
These filters are utilized for primary filtration of water from dams, reservoirs, open canals, rivers, and sewage water etc.
The filtration system consists individual filters, according to filtration requirements & water output.
Mild Steel Body, powder-coated for longer life.
Other Features:
Hydro Cyclone Filters are effective for sedimentation of relatively great size sand particles.
Sand filters are utilized for capturing the suspended particles.
Disc or Screen Filter is effective for filtering the medium with a filtration size up-to 130 Microns.
Capacity: 50m3/hr.
All filters are set on sturdy MS, Painted Channel.